All iphone...
As January exams come to an end, I find myself daydreaming about our annual post-exam ski trip. The beauty of the mountains and the excitement of friends on the slopes create fantastic photo opportunities. However, my love for snowboarding sometimes clashes with my passion for photography, as carrying a camera can limit my freedom on the slopes. As much as I adore my Leica, it demands commitment and attention, which I'd rather not risk while racing down snow-covered slopes.
In search of a solution, I began looking for a smaller, more affordable camera that could easily join me on the mountain without getting in the way of my snowboarding experience. While exploring options, I realized that my iPhone 11 Pro, which I've had for years, had a camera I never really considered for serious photography. Although the standard JPEGs never impressed me, I thought that maybe, with the right approach, my iPhone could be a suitable companion on the slopes.
Even though I had owned this device for five years, I never really thought about its potential for photography. Sure, it could take a quick shot, but these images were far from print-worthy. In fact, there were times when I refused to capture a breathtaking scene just because my camera wasn't with me, despite my phone sitting unused in my pocket.
The JPEGs straight from my iPhone weren't particularly impressive, but to be fair, the raw files from my professional equipment weren't much different. I usually shoot with the intention to edit my photos later. However, the iPhone's JPEGs don't hold up well when it comes to color grading.
To solve this problem, I downloaded a third-party app called Halide. This app allowed me to capture RAW files. After some testing, I decided to challenge myself: put away all the expensive gear and document the entire ski trip using only my iPhone camera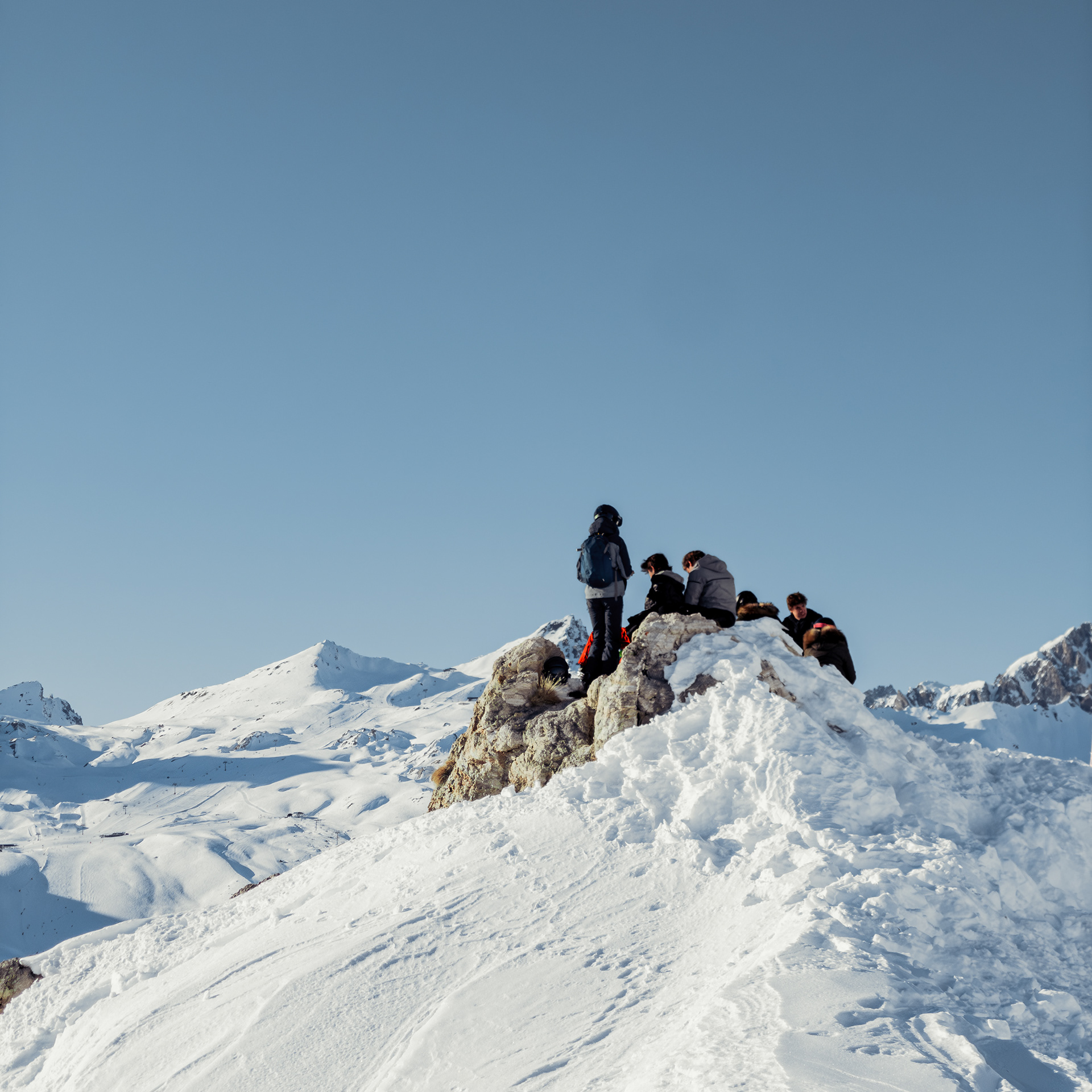 Even though low-light photography wasn't my main focus, there were times, like during après-ski gatherings, when I wanted to capture my friends' fun moments. In these situations, the iPhone's sensor wasn't quite up to par, as noise became noticeable even with just a slight ISO increase. Apple's noise reduction and Night Mode were impressive, but the resulting JPEGs didn't handle color grading well. Wanting more control, I started looking for other options.
Two months later, Lightroom introduced a new feature: AI denoise. This innovative method not only competes with Apple's noise reduction but also offers better control and works with raw files. Photos that would have been previously discarded can now be saved. Ultimately, it was this advanced feature and the improved photos that inspired me to create a personal story about my experience.

I must admit, even when shooting raw, editing these files can be challenging. Colors can easily break, and it takes a lot of adjustments to achieve the desired look. Furthermore, colors are often inconsistent. To overcome these issues, I used many masks. Fortunately, the new advanced masking feature in Lightroom made this process much faster, allowing me to select skin or sky in just a moment, which really streamlined my workflow.
All things considered, I've been quite pleased with the photos taken on my iPhone. It takes some time to learn the limitations of the small sensor and its quirks, but I've been impressed with the results. The images, despite being only 12MP, are surprisingly sharp and can likely be printed up to A4 size, which, for me, is more than enough.
Although I'm sure a dedicated compact camera, even one costing around €200, would yield better pictures, it would still mean carrying an extra device. My phone is always with me, making it a convenient option. 
I can't help but think: Why would anyone buy a separate camera anymore?