The magnificent valley next to the Folgefonna glacier, Bondhusdal, has drawn tourists since the 1800s. A well maintained path next to the river takes you from Sundal to the glacier lake. All rivers from higher up come together in this lake. In the end of the valley a glimpse of the fast receding glacier is still visible.

Leaving the main route behind. We started the ascent through the humid forests. Arriving at the Gardshammer Hut around midday. The landscape changes quickly as we ascend above the tree line. The lack of trees makes the views more grandiose, one off the many reasons why I like high mountain landscapes. After an hour the grass makes way for stones, moss, and snow. We decide to leave the route to a little lake beneath the path. While making a hot meal, I jump in for a quick swim.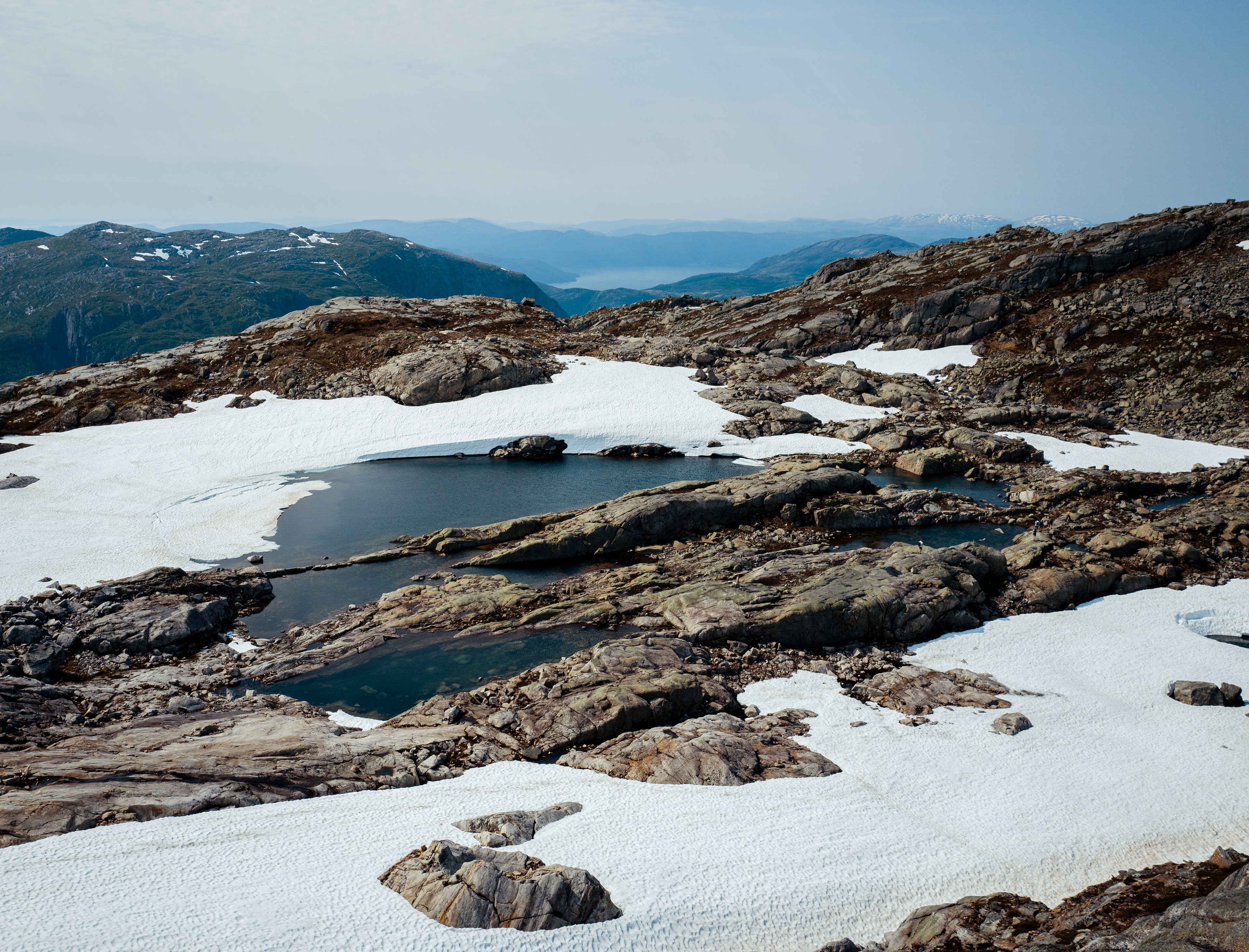 The last part of the ascend brings us on a little ridge between 2 glaciers. Walking all the way to the Fonnabu hut to refill our drinking water. This is the last point of bedrock. The Folgefonna glacier is the only visible landscape past this point. The glacier is around 50 kilometers long and covers an area of about 180 square kilometers.

Ultimately, we slept in the Breidablikk hut, a kilometer back from the Folgefonna hut. It's a small cabin with only 4 beds.